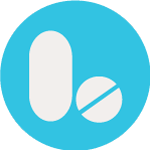 Nishka Labs brings several years of experience of performing all types of analytical solutions. Our technical know-how and extensive experience with analysing and interpretation allow us to develop a range of authenticated results.
Need help or have a question? Send us a request
Call Us: +91 80991 83487
Anti Diabetes Activity
Glucose uptake studies in skeletal muscle cell lines (Non-radio labeled assay).
Glucose uptake in isolated rat hemi diaphragm
Gene expression studies (PPARγ, GLUT-4 etc)
Alpha-Amylase inhibitory activity
Alpha-galactosidase inhibitory activity
Alpha-glucosidase activity
Hepatoprotective Activity
Hepatoprotective study against selected toxicant.
Hepatoprotective study in isolated primary rat hepatocytes.
Gene expression studies
Anti infective Activity
Anti microbial activity by Zone of inhibition.
Anti microbial activity by MIC determination
Antibiotic sensitivity testing
TLC bioautography
In vitro anti viral studies
Others
We offer other in vivo services in
Hypercholesterolemia
Arthritis
Osteoporosis
Benign prostatic Hyperplasia
Spermatogenesis
Allergy
Antitussive
Psoriasis
Other in-vitro Services
Anti microbial
Anti viral
Cytotoxicity
Cell proliferation
Cancer
Diabetes
Hepatoprotection
Obesity
Immunomodulatory
Inflammation
Skin whitening
Skin irritation (Dermal toxicity)
Psoriasis
Wound healing
Genotoxicity
Drug permeability
Gene expression analysis
Enzyme and Immunoassays (ELISA)
Immunomodulatory & Inflammation Activity
Phagocytic assay on cellular lysosomal enzyme activity
Proliferation assay
NO and TNF inhibitory studies
HRBC membrane stabilization
Inhibition of protein denaturation
Proteinase inhibitory action
Analysis of markers like COX-1, COX-2, PGE-2, iNOS, IFN-alpha, IFN-gamma, TNF-alpha, Interleukin (IL)-1, IL-10, IL12, IL-18 etc.
Anti Obesity Activity
Anti adepogensis studies in 3T3L-1 pre adepocytes by
Oil Red-O staining
Cell triglyceride assay
Gene expression studies (PPAR-gamma, SREBF etc)
Toxicology
Cytotoxicity
Genotoxicity
AMES test
Chromosomal aberration in CHO-K1 cells
Micronucleus assay
In vitro organ specific toxicity
Skin irritation studies (as OECD)
In vivo toxicity studies
– Acute
– Sub acute
– Chronic
Specific organ toxicity
Reproductive toxicity
Microbiology
Microbial Analysis (TMC & TFC)
Most Probable Number (MPN)
Specific pathogen detection
Preservative efficacy testing (PET)
Sterility testing
Bacterial Endotoxin Test (BET)
Water analysis
Others
Glucose oxidase & Lactoperoxidase determination
Analysis of products for Gliadin, Aflatoxins, mycotoxins etc
Marker analysis of herbal products
Disintegration studies for formulations
Dissolution studies for formulations
Pyrogen testing
In vitro skin irritation studies for cosmetics
Need help or have a question?
Call Us: +91 80991 83487
Aenean consectetur ipsum ante, vel egestas enim tincidunt quis. Pellentesque vitae congue neque, vel mattis ante. In vitae tempus nunc. Etiam adipiscing enim sed condimentum ultrices. Cras rutrum blandit sem, molest.
Ramesh