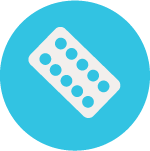 The Pharmaceutics Department provides the testing services not only to the individual Scholars but also to the small scale companies engaged in research activities. The department provides contract research services and the research solutions for troubleshooting.
Need help or have a question? Send us a request
Call Us: +91 80991 83487
Other Services
Formulation development for NCE and polyherbal combinations
Optimization of existing formulations
Novel formulations for improved delivery of existing dosage forms
Controlled release and sustained release formulations
Evaluation of pre-formulation parameters
Evaluation of post-formulation parameters
Formulation stability analysis
Contract manufacturing services
Need help or have a question?
Call Us: +91 80991 83487
Aenean consectetur ipsum ante, vel egestas enim tincidunt quis. Pellentesque vitae congue neque, vel mattis ante. In vitae tempus nunc. Etiam adipiscing enim sed condimentum ultrices. Cras rutrum blandit sem, molest.
Ramesh