Nishka Services
SEM Analysis
Scanning electron microscope (SEM) is a type of electron microscope that produces images of a sample by scanning it with a focused beam of electrons.
Contact Us
7842798518
Specialties
We Can Do it All
NISHKA Las provides services related to evaluation of Physical properties, Mechanical Properties, Structure and Microstructure of a chemical & Composite Material. We provide state-of-the-art Scanning Electron Microscopy (SEM) services for evaluation of microstructure or Failure analysis.
SEM provies high resolution images of the specimen y focusing a beam of high energy electrons across the surface. SEM ca e associated with Energy Dispersive X-ray Spectroscopy (EDS) to evaluate elemental identification & quantitative composition.
Characterization of Composite material
Assessment of reaction interfaces, service environment and degradation mechanisms
Evaluation of surface defects, stains and residues on metals, glasses, ceramics and polymers
Measurement of the thickness of layered structures, metalized layers, oxide films, composite materials using cross sectional imaging
Particulate and contaminant analysis on and within materials.
Process
Procedure for submitting SEM/ EDS samples to Nishka Labs
Share Details
Name
Contact number
Address for communication
Number of samples to be analyzed
Nature of samples (Solid / Liquid)
Name of Company / Institute / College
Submit Samples
Sample Quantity
Solid: 1 Grm to 10 Grms
Liquid: Minimum 50 ml.
Packing Instructions
Keep sample/s in BOX and tightly pack the container (many times, we receive samples in broken condition), put thermacol surrounding the container. Label containers, put into a box fill it with thermacol, and seal properly.
Courier the samples to Nishka Labs address mentioned in the website with proper package, accompanied with a Sample Submission form and an authorization letter for requisition of analysis on official letterhead of your college / Company, etc., counter signed by PRINCIPAL / Guide / HOD.
Make Payment
Account 1
Name :- D.Harinarayana
Bank: Indusind Bank
Branch: Gaddiannaram
A.C No: 100010378192
IFSC Code: INDB0000231
Account 2
Name: D.Harinarayana
Bank: SBI
Branch: Cheeriyal
A.C No: 52206291444
IFSC Code: SBIN0020435
NOTE: Please inform us immediately once you transfer the amount to our account, either by E-mail, SMS or by Phone.
Now relax we will send results by email and update you by SMS.
Clients
Few prototype results of various specimens evaluated at NISHKA Labs
Industries where
SEM / EDX is used
Pharmaceutical
Aerospace
Semiconductors
Automotives
Electronics.
Composite Materials
Glass, Ceramics and Refractories
Medical Devices
Minerals
We have used Nishka Labs for over 5 years, as our primary source for analytical needs. The staff are both professional and courteous. But their attention to deadlines is what sets them apart.
Thambidorai, Scientist @ NecLife
I have been using Nishka Labs exclusively now for over the past ten (10) years and have enjoyed the professional customer service and client recognition experienced from each of the Laboratory Departments.
Ibrahim Rabie, Research Scholar @ CLB College of Pharmacy
The reports are emailed on a timely basis and are easy to read. When we did have questions regarding results analysts or supervisors were always available to answer them. We will continue to utilize Nishka Labs and refer colleagues and clients to them.
Sudershan Reddy, Grade 1 Scientist @ Dr.Reddys Labs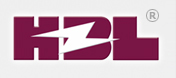 Get in touch with us to discuss how our SEM services can benefit you.